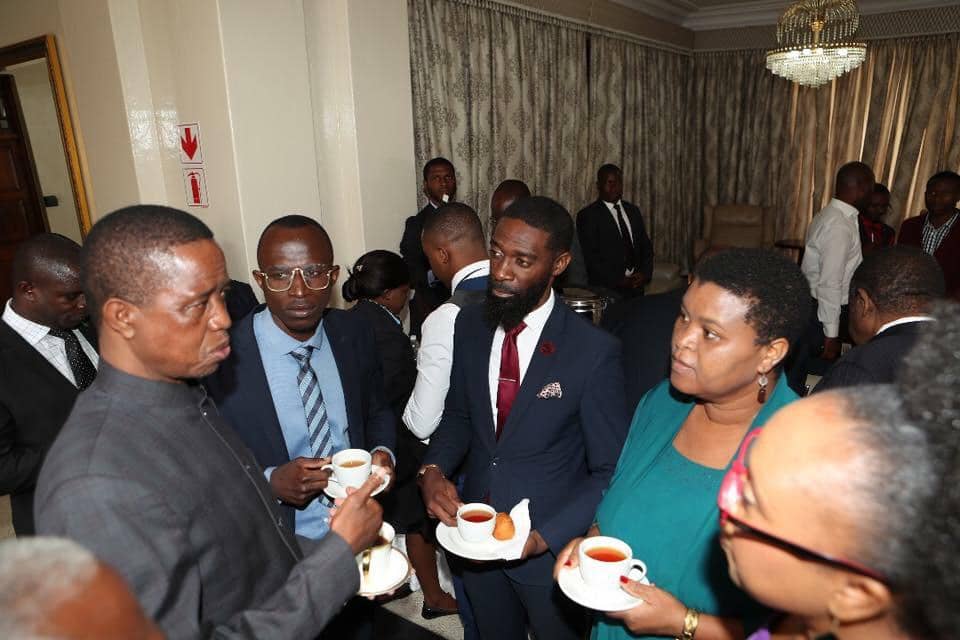 STATE HOUSE. TUE. JAN 29, 2019. "Art is not only for entertainment but a means of livelihood for the artist.
Republican President of Zambia, His Excellency Mr. Edgar Chagwa Lungu has called for respect for artists and their work stating that art is not only a form of expression but a source of livelihood as well.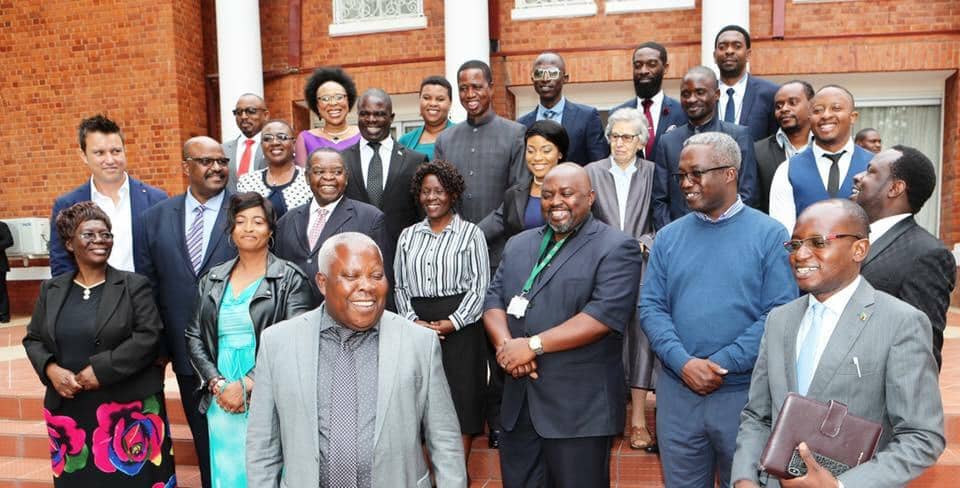 He stated that the tendency to demonize artists by politicians when they do some work for political opponents is detrimental to the artists and the profession.
He reminded the political players that the message that the artist brings out when engaged to work on something is not the artists message but that of the one paying for it and therefore there is no need to shoot the messenger.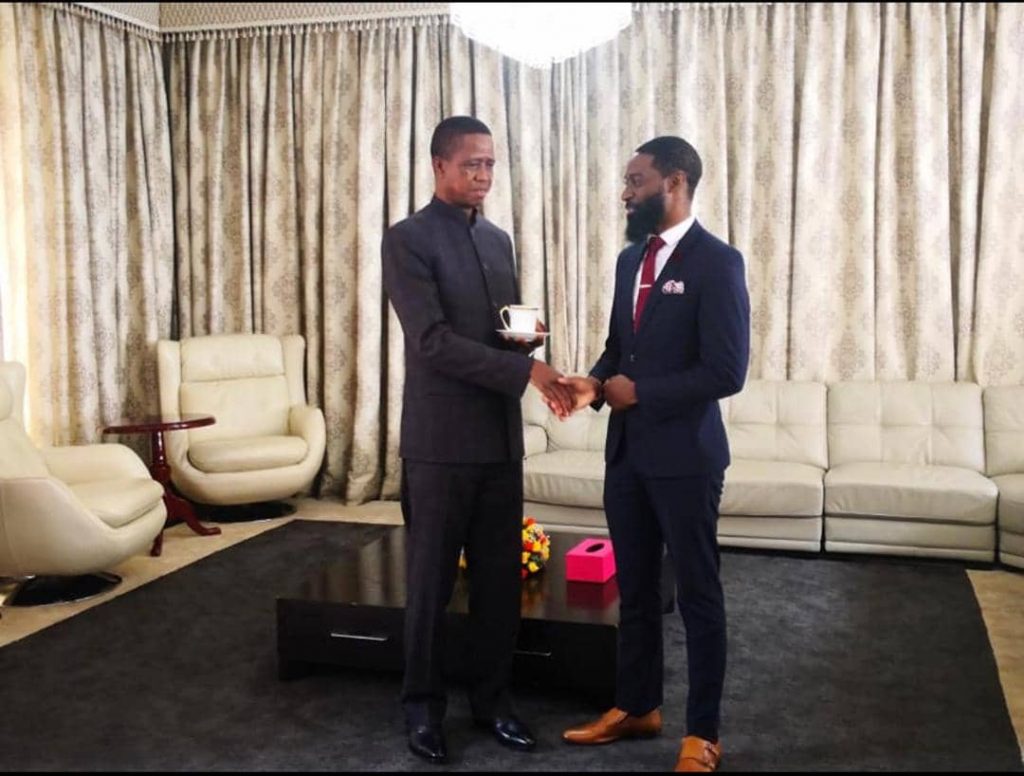 In the same vein, the President called on all those that enlist the services of the artists to pay them well for their work.
And President Lungu said he is proud of the work that the artists are doing in the nation because art contributes to job and wealth creation for the nation.
He stated that for government, job creation ranks top on the list of priorities and hence any industry that contributes to job creation is dear to his heart.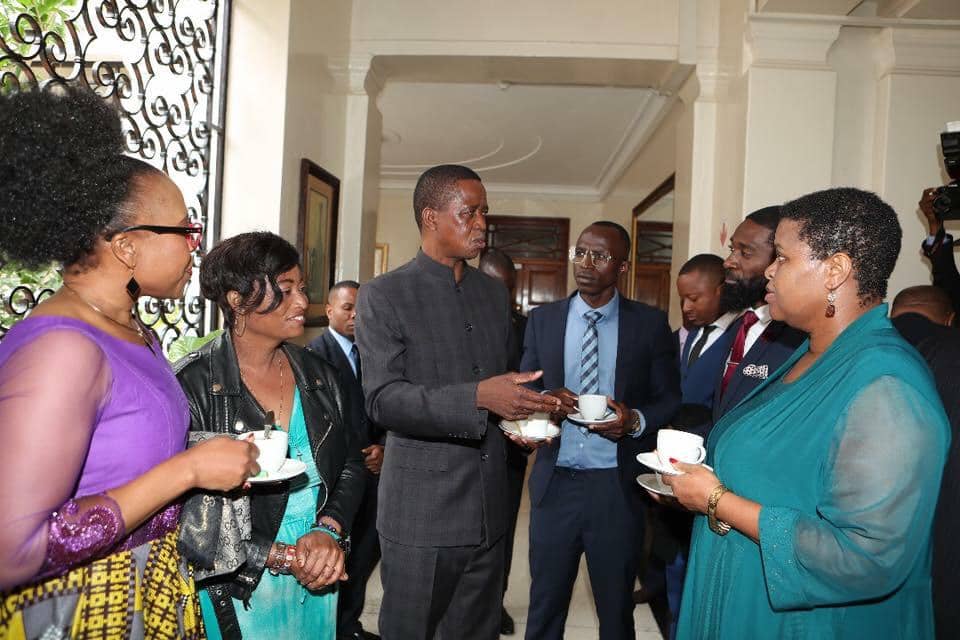 The President said this when the National Arts Council Chairman Mr. Patrick Samwimbila and his delegation paid a courtesy call on him at State House this morning.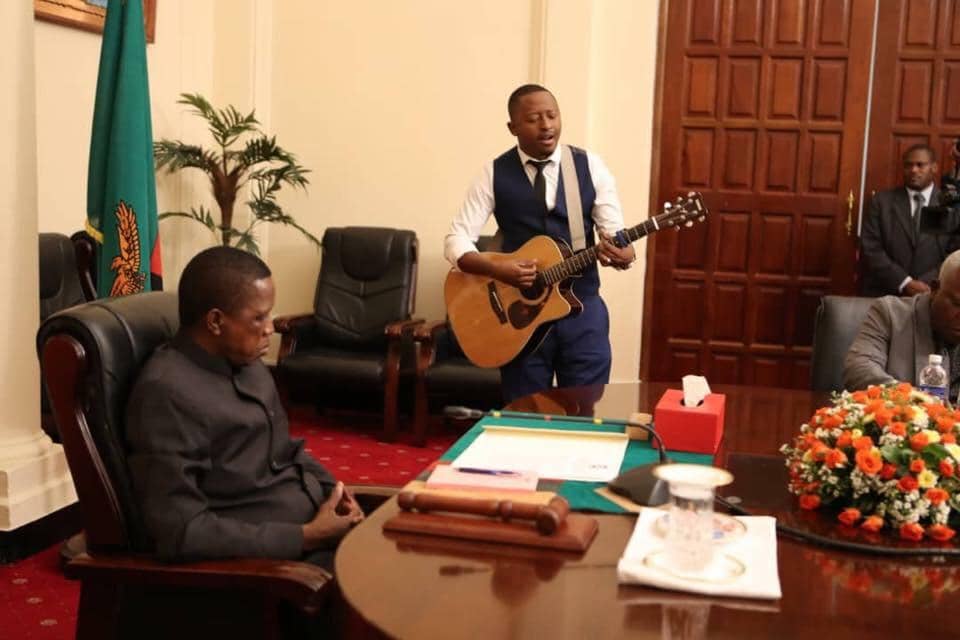 The team which included musicians, song writers, authors and painters also presented gifts to the President which included CDs, books and paintings.