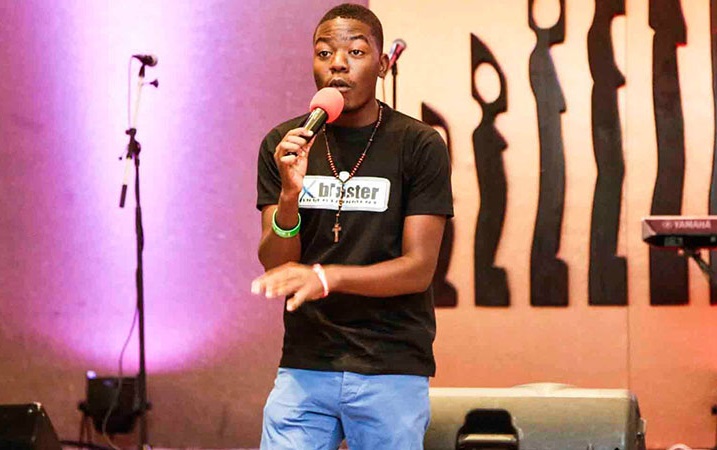 Nobert Kataya Jr aka Nobert II, Zambian Ndola based Singer, composer, arranger and songwriter was born on May 15th, discovered his singing gift at age 11 after wowing a passerby as he was singing along a Westlife song on the street in his neighborhood that's besides singing in the shower as early as age 6.
Being a stage shy young boy with no musical/arts background he grew up listening and imitating almost every great singer he liked; from Mark DMK, Mainza, Exile, Westlife, Ephraim, Kmillian, R.kelly, Usher, Danny, Jk, Joe Chibangu and just any professionally good sounding vocalist.
At 15 he got born again, this helped him get used to singing before people as he was given mostly to lead in worship at Interdenominational prayer meetings. With the support of his dad and mom, over the years he has been growing and learning more about music and ministry. He first entered a studio in 2011 since then he's been in studios doing features and backings.
His skills and knowledge vastly grew after meeting his now producer and mentor Artson Mumba from Ndola, who taught him 3 valuable 'P's practice, perfection, professionalism. Nobert II like his musical inspirations Marvin B3 (late) and Abel Chungu, his music covers almost all age groups and is for every ear that appreciates good music. His golden vocals are not only outstandingly sweet and bring a unique and fresh touch.
He majors in genres like contemporary R&B, Soul, Afro Jazz, Afro Pop and Fusions. He believes his purpose is not only leading the believers in praise and worship but also calling and reaching out for our lost folks, being love/hope preachers and being the voice of our voiceless society through his music. He prays his prophetic music helps transmit love, hope, healing, restoration and reconciliation